Video and Pictures from Colts' Training Camp Wednesday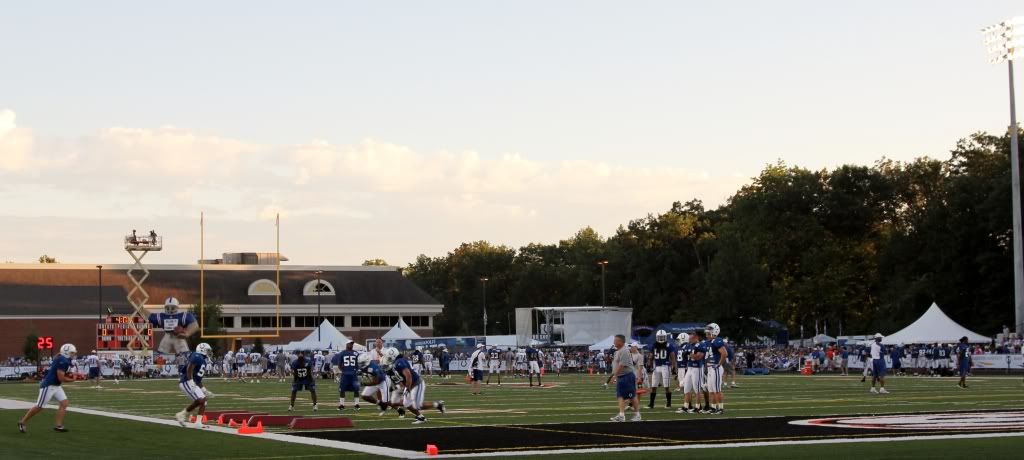 Coltscamp If you haven't already read Coltsider's correspondent Sam Krauter's review of his trip to training camp on Wednesday, you need to. Now. Okay, now that you've done that you can check out these sweet high res pictures and video Sam sent to us, courtesy of his good friend Jon Williams (who shot the photos), to whom we are very grateful. Both Sam and Jon did a great job, and it's great for all of us who can't make it out to training camp. Check out more pictures and the two videos after the jump.
Note: The pictures are so big, that your browser may cut them off in the blog. Click on them for a link to the full sized, whole picture.
moar coltscamp
I am so stoked looking at these pictures. It's incredibly clear! Kudos to Mr. Williams. Makes me really excited for football.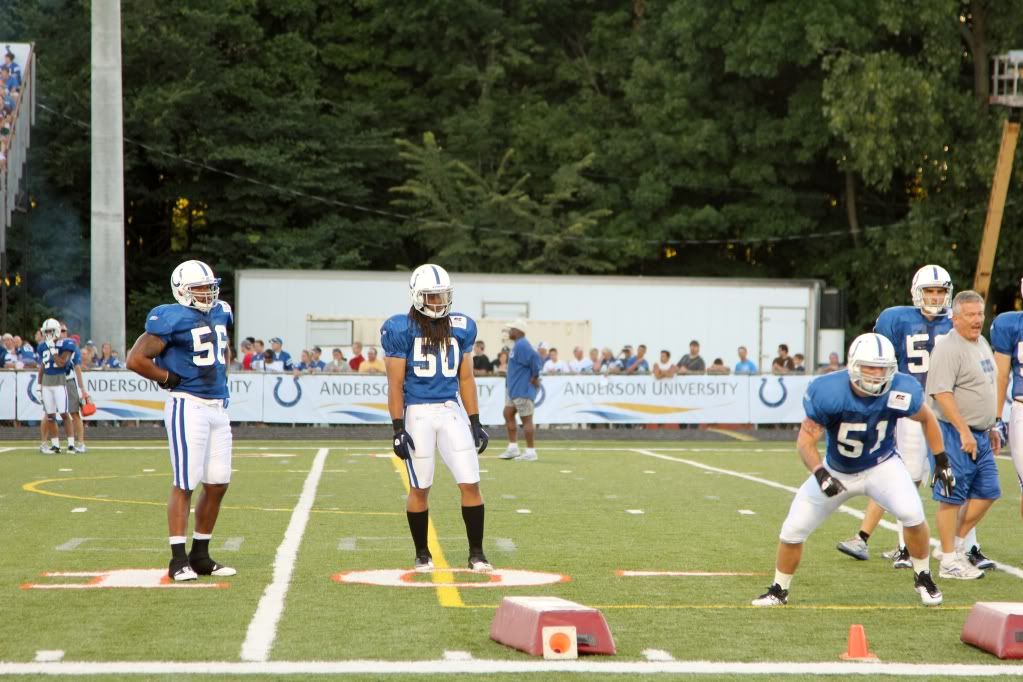 moar 2
Gary Brackett: "Phil (Wheeler, #50), you gotta shave that nasty looking beard. It's embarrassing."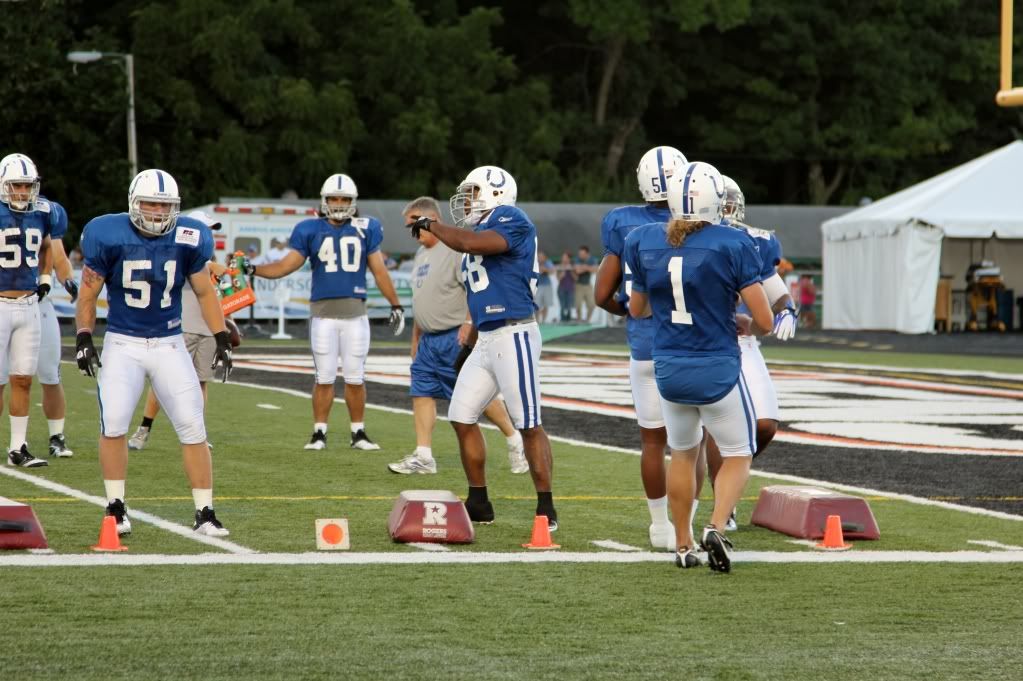 Moar 3
Pat McAfee hangin with the linebacker crew... somehow that doesn't surprise me one bit.
moar 3
Pierre Garcon reminds me of Marvin Harrison in this picture. Just his face.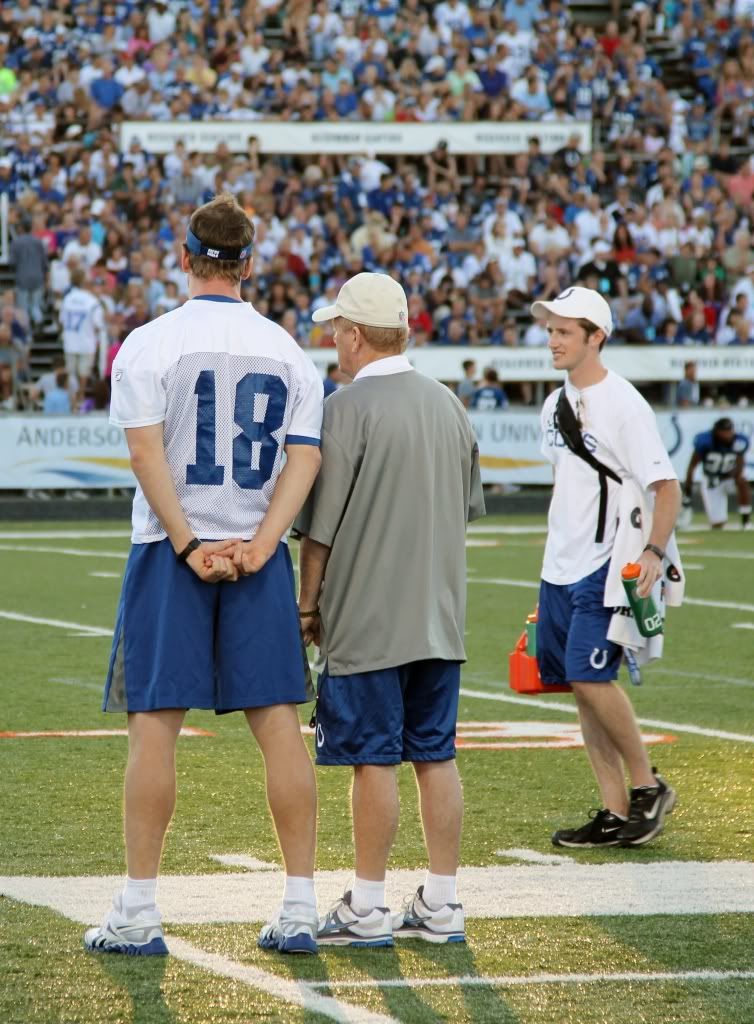 Moar Colts
Peyton: "Hey Bill, thanks for the help, it's about time." Polian: "Yeah well, since the market was so volatile, we were able to pick up this pasty white water boy for free. Don't expect it every year."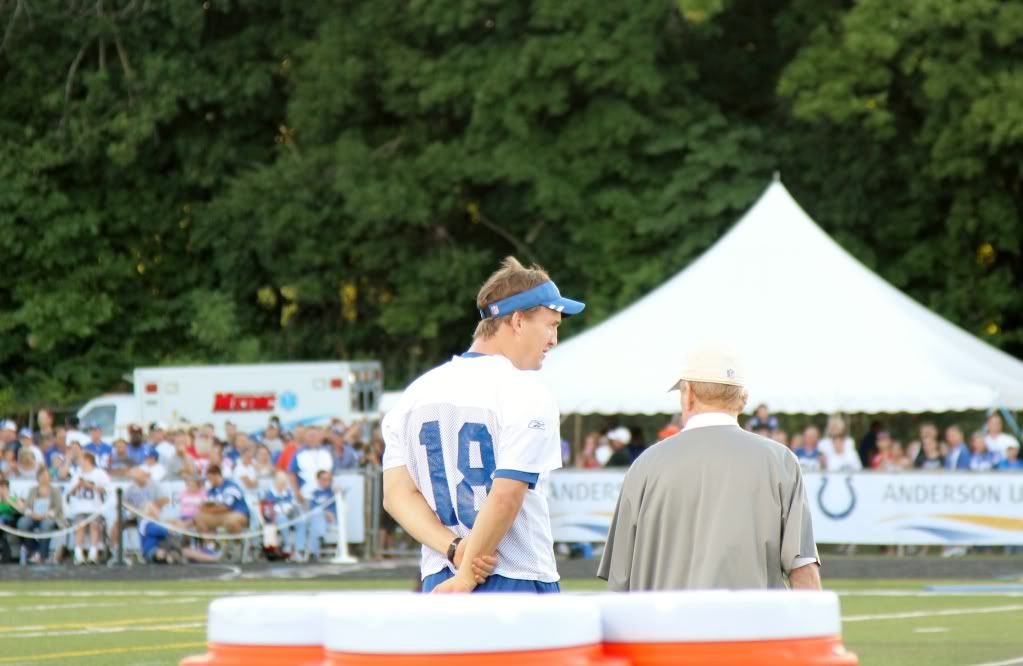 moar 4
Peyton: "No, seriously Bill, I mean it. Thanks." Polian: "I really don't want to talk to you until you're healthy. Watching Curtis is making me nauseous."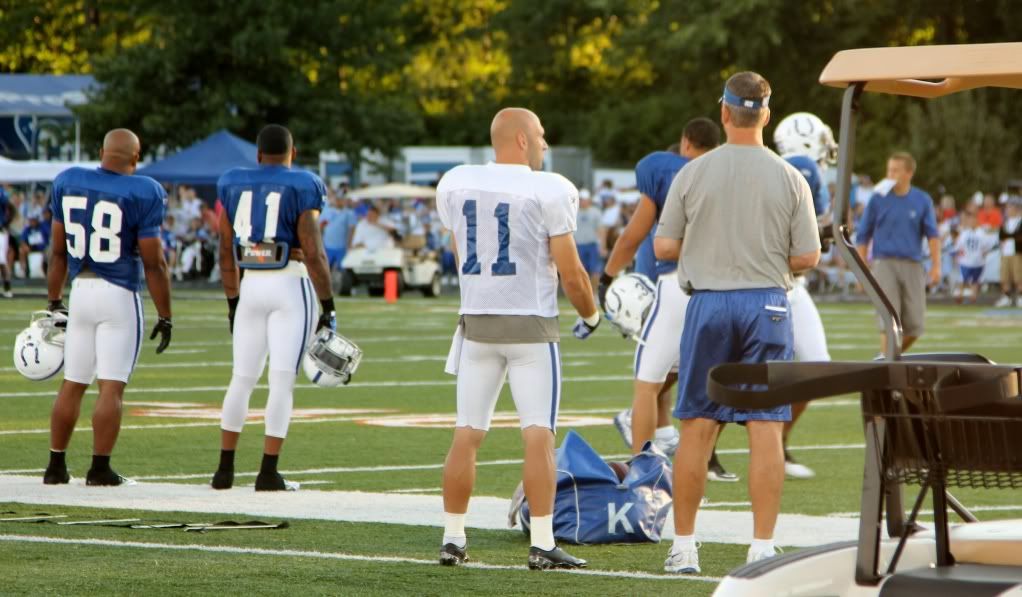 moarrr
They've appointed a 24 hour guard on Anthony Gonzalez to make sure he doesn't do things like trip over that bag and blow out his knee.
Les
I think this is Austin Collie... Wow, he looks different without the blond locks. Sam was also awesome enough to shoot us some super secret video. Enjoy.
Again, thanks to Sam Krauter and Jon Williams for the awesome writeup, photos, and video. Great job guys.