With the Colts' 2012 Draft now in the books, it's time to continue assessing the recently acquired personnel with a breakdown of Ricky Jean-Francois, the free agent DL signed to a 4 year, $22m contract. On the face of it, the acquisition makes sense - Chuck Pagano is an avowed fan of the trenches and the importance of winning up-front, and RJF is able to play across the line in a variety of different fronts - exactly what Chuck looks for in his linemen. He'll likely occupy a starting DE spot in the Colts base 3-4 defense with the instruction to kick inside on passing downs when the Colts shift to a 4 man pass rushing front.
In terms of price, the acquisition by Grigson makes sense in context when you consider the rest of the Colts' signings - medium sized fish for large sized contracts. While I take issue with the direction the Colts have taken this offseason - both in free agency and the draft - i'll address that another time. In the meantime, i'll do my best to illustrate what RJF can bring to the Colts defense moving forward.
The first play I've chosen to illustrate RJF comes from the 49ers vs. Patriots matchup - Week 15, 2012. You may remember the game in question as a game of two completely differing halves, with the first half dominated by the 49ers and the second by the Patriots. This play comes from the 4th quarter rally, where Brady is desperately trying to find some success in the pass game, the score at 38-31. It's a 3rd and 15 from the NE 45 with roughly 5:00 remaining in the game.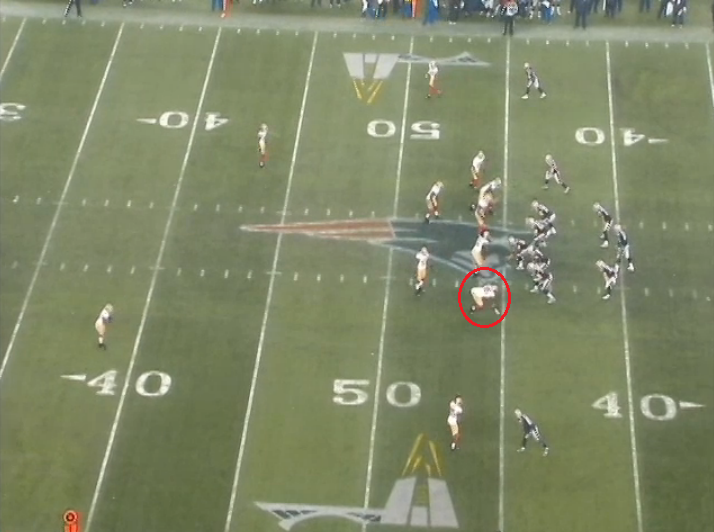 RJF is matched up opposite Nate Solder in a conventional 4-3 DE stance. Indeed, he's lined up much in the fashion of the man he'll be partially replacing on certain defensive fronts, Dwight Freeney. Thickness throughout the body does however distinguish RJF from Freeney, and plays a crucial role in the upcoming play.
no comments